Port Stanley Children & Youth Camps
Children and Youth Camps will be offered during March Break, Christmas, and Summer Vacation.
Want the Comedy to come to You? Presentations, Workshops, School events, Corporate events, Team Building, Opportunities are available at your location. Please contact us for further information.
Stand Up Comedy Program For Youth
Kids 10-13  |  Teens 14-17 |  4 week course |  45 minute sessions
Learn stand up comedy, public speaking, acting, and storytelling!
The different types of jokes or forms of comedy.
Write a 5 minute set to be performed at the end of the 4 weeks.
'Joke Jam' and collaborate with others on your set.
Familiarize yourself with the new form and practice of on stage performance.
Stand Up Comedy Diploma For Adults
Fall and Winter |  Level 1 and Level 2
Learn about the science of humour, irony, satire and parody, theories of humour, ethics, humour and brain health.
Philosophy of Humour
History of Comedy
Practice of Stand Up Comedy Writing and Performance
Leadership
Kids 10-13 |  Teens 14-17
Present and teach-improve self esteem, self-awareness, self respect, and interpersonal communication.
Learn about…
Identity and Integrity
Reflexivity and Reflective Practices
Voice and Body Movement
Inclusive Awareness
Values
Metacognition
Active Learning
Safe space/Brave Space
Healthy Relationships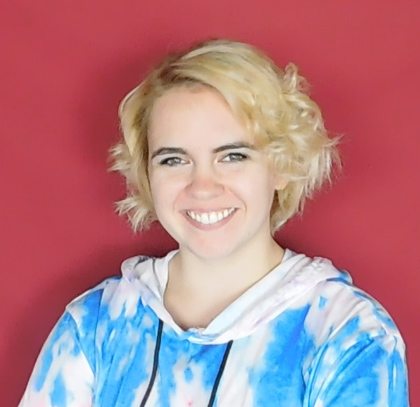 Hosted By
Emerald Hill
Emerald is an international star!
She has studied comedy at Humber College in Toronto and earned her BA in Comedy Writing and Performance at Salford University in Manchester UK.
Emerald has performed at countless venues including Yuk Yuks Toronto, The Frog and Bucket, The Comedy Store, and of course The Comedy House in Port Stanley Ontario.
Emerald is bringing her education as a stand up comedian and experience as a youth leader together to guide kids and teenagers through the art of public speaking.