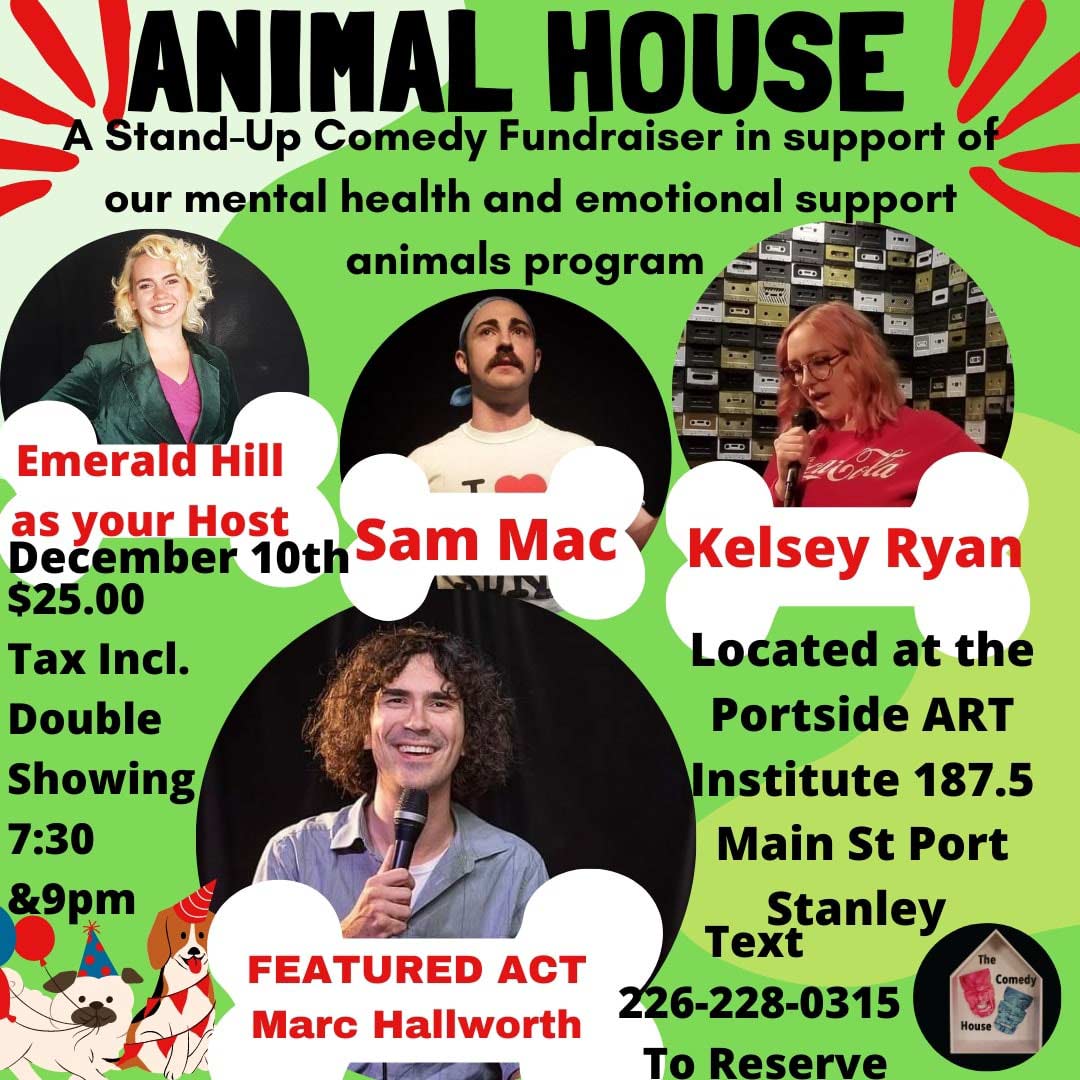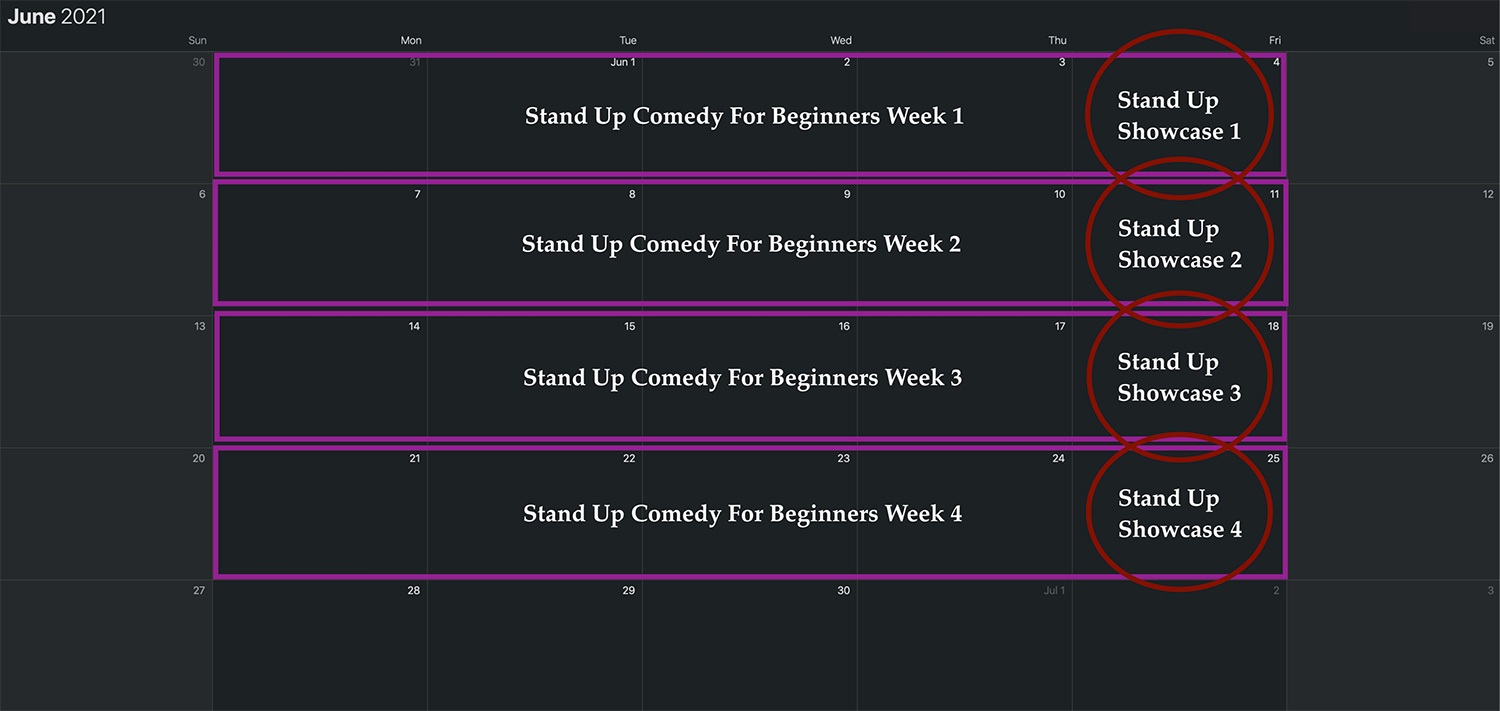 Pick Your Week
As shown on the calendar provided, pick the week you would like to workshop your 5 minute set to be performed at the end of the week!
Each workshop session is 45 minutes long, you can have as many or as little sessions as you would like, but a minimum of 2 is recommended. The 45 minute sessions are offered between 1pm and 7pm.
The Program is designed to work with your schedule.
How it works:
Pick the week you would like to work on your 5 minute stand up set.
Decide how many sessions you would like.
Send the dates and times you would like to meet with your instructor, (this can be in person provided COVID rules allow, or on Skype).
Perform your set that Friday to family or friends! (Your social bubble)
Example: I would like to develop a five minute stand up set. I decided that the week of June 7th-11th works best for me. I work from 9-5, so I would like one session (which is 45 minutes) at 6pm on Monday, Wednesday, and Thursday.