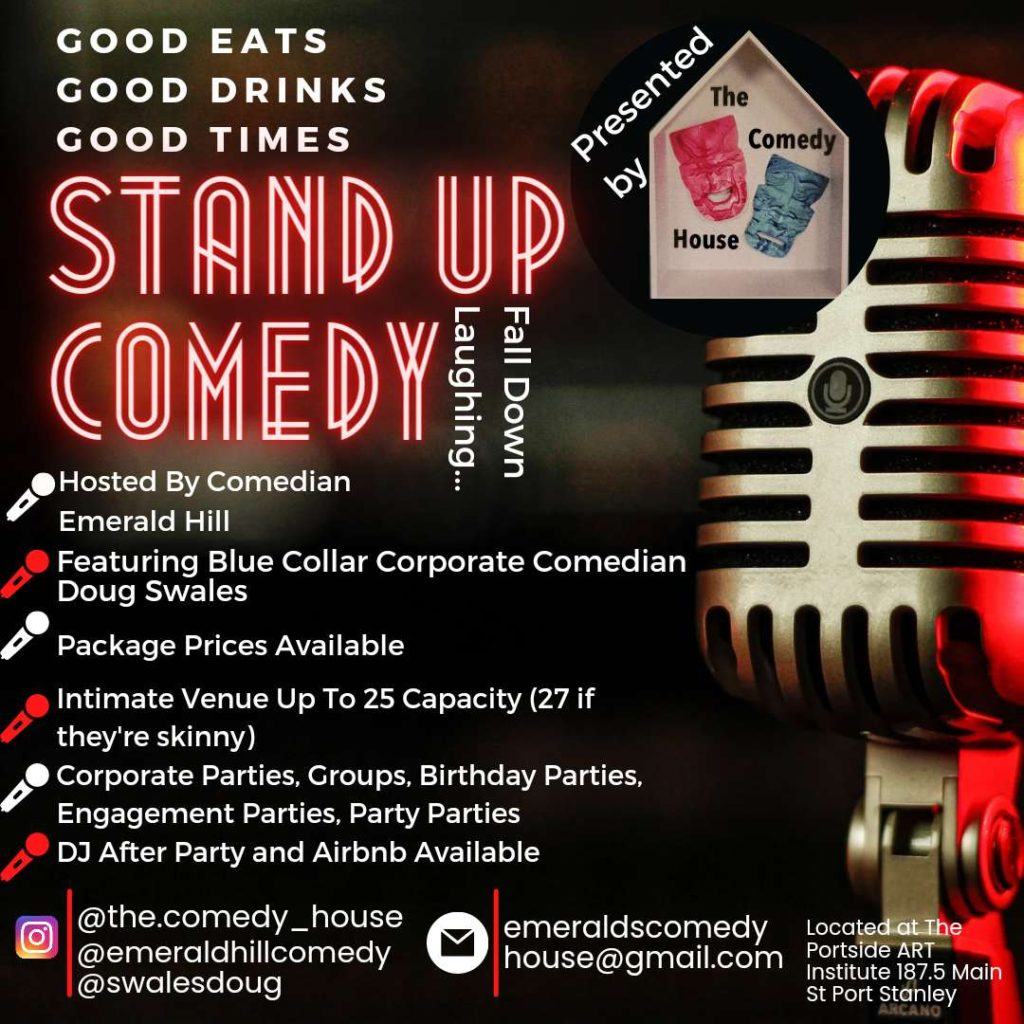 Show your devoted employees how much you appreciate them by treating them to a night of laughter that will last a lifetime.
Fantastic for corporate parties, groups, birthday parties, engagement parties, clubs, and party parties! 👀
This comedy is not dark raunchy rude, however it is geared to people who are down to earth and open to having a good time.
Presented by The Comedy House Located at the Portside ART Institute in Port Stanley Ontario.
Included in your event package:
Comedy show hosted by the lovely, sweet and spicey, quick witted comedian Emerald Hill. Emerald has hosted and performed in shows across South-Western Ontario and has performed internationally in Manchester, Los Angeles, and Edinburgh Comedy Festival.
Featuring 5 year blue collar veteran corporate comedian Doug Swales. Doug Swales has performed for crowds of 800 and opened for the likes of AGT finalist Greg Morton. His down to earth and self-depricating humor will leave you surprised, laughing and falling out of your seats.
Drinks: cocktails, beer, wine, non-alcoholic drinks available
Food: In house menu and catering available
Intimate venue up to 25 capacity (27 if they're skinny)
Fun and unique black light Tiki Bar experience
DJ after party and Airbnb available
Come and witness a Comedy Night to remember!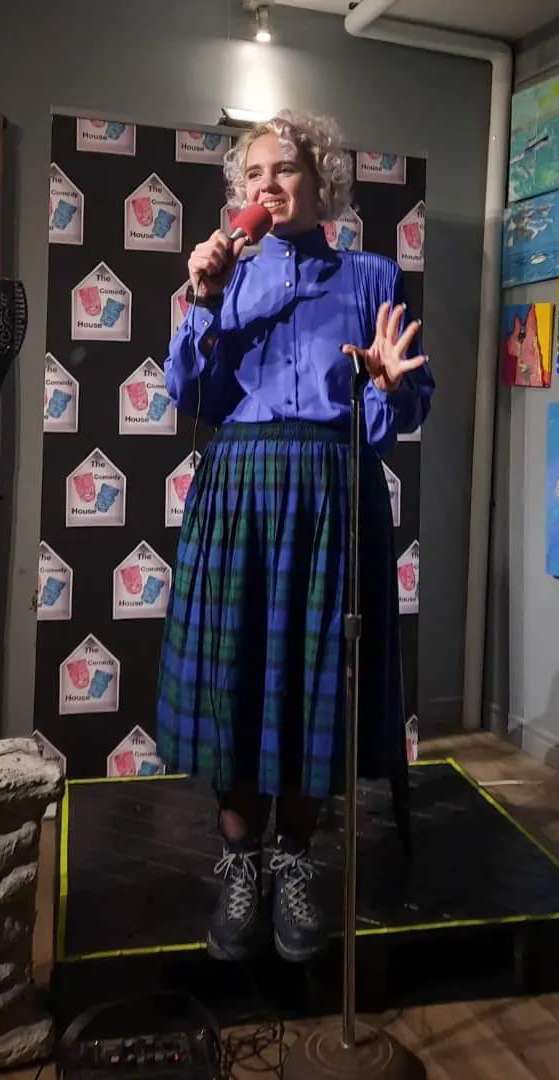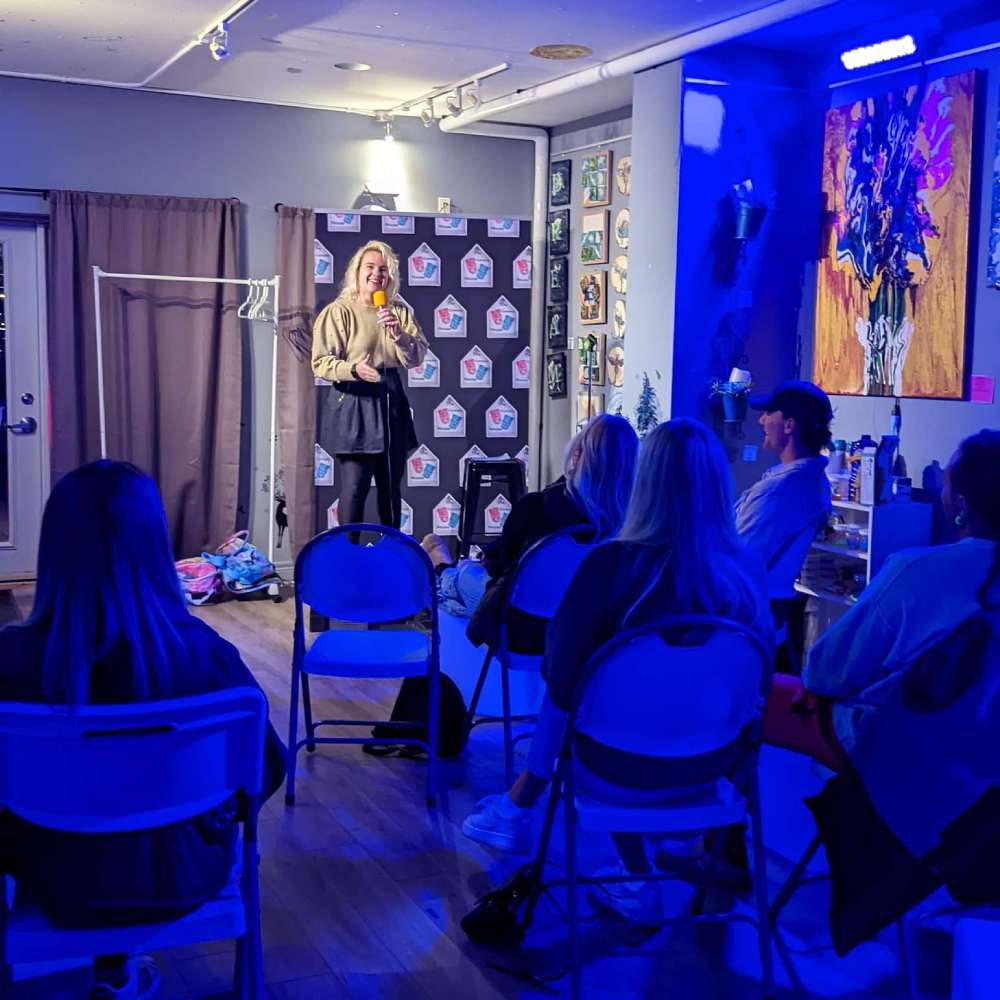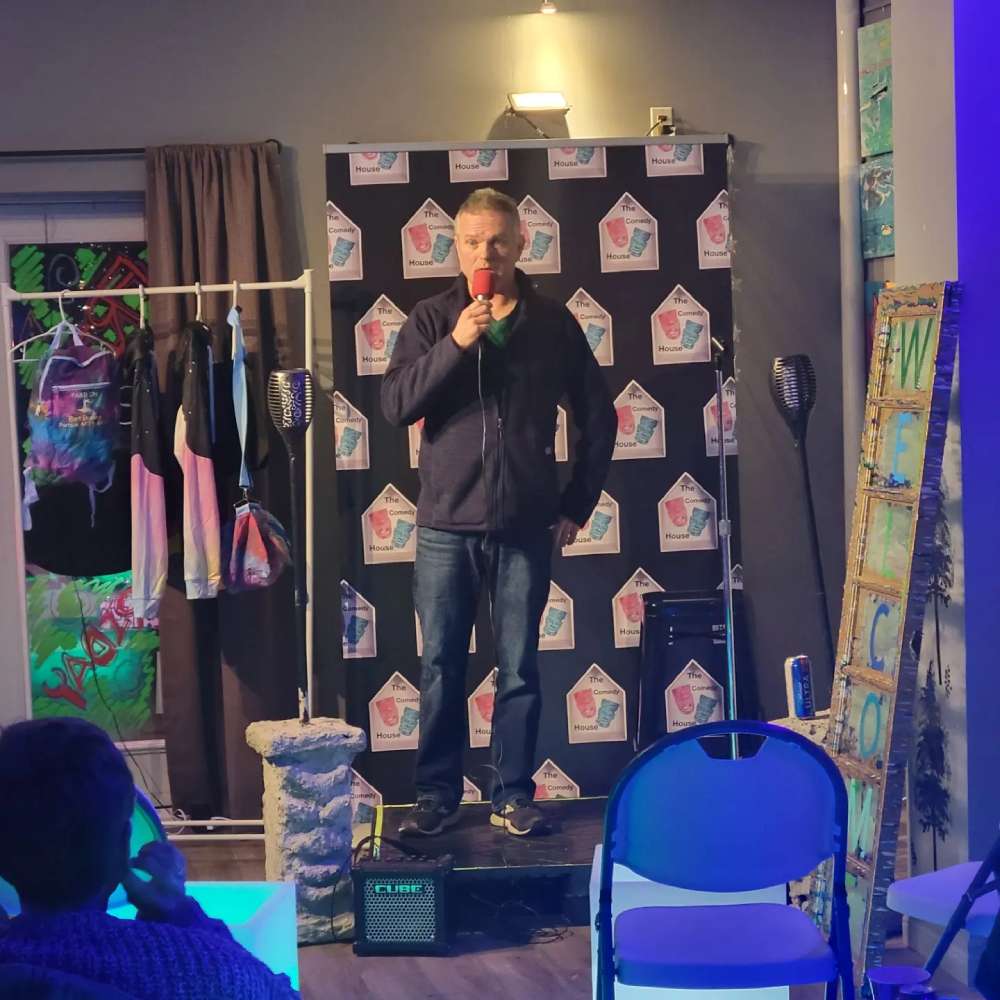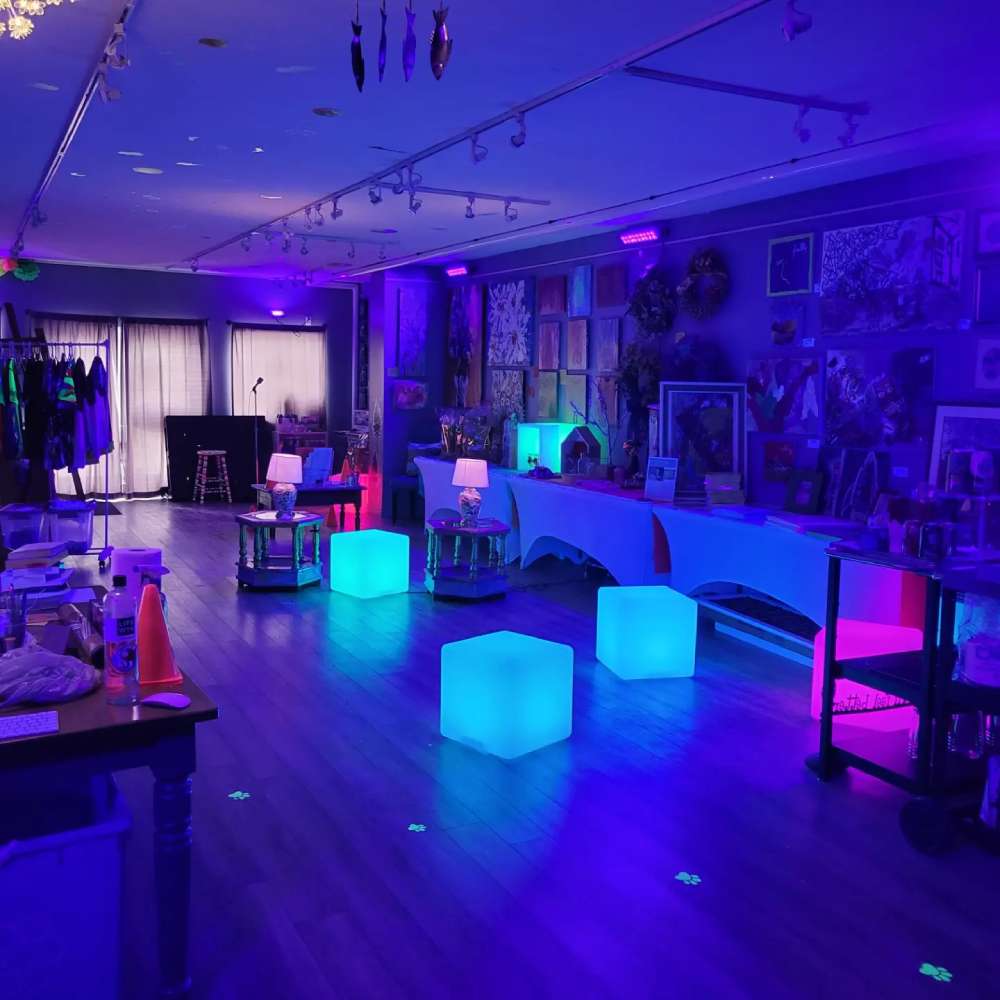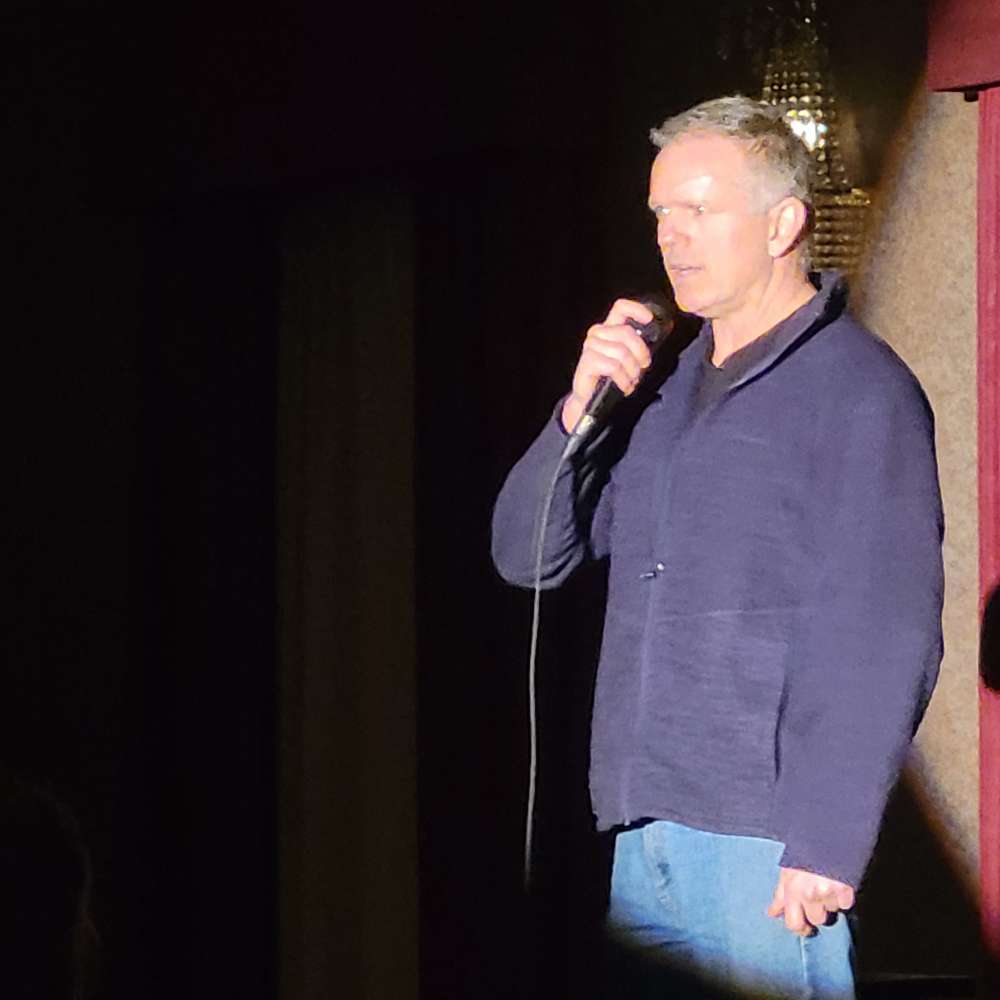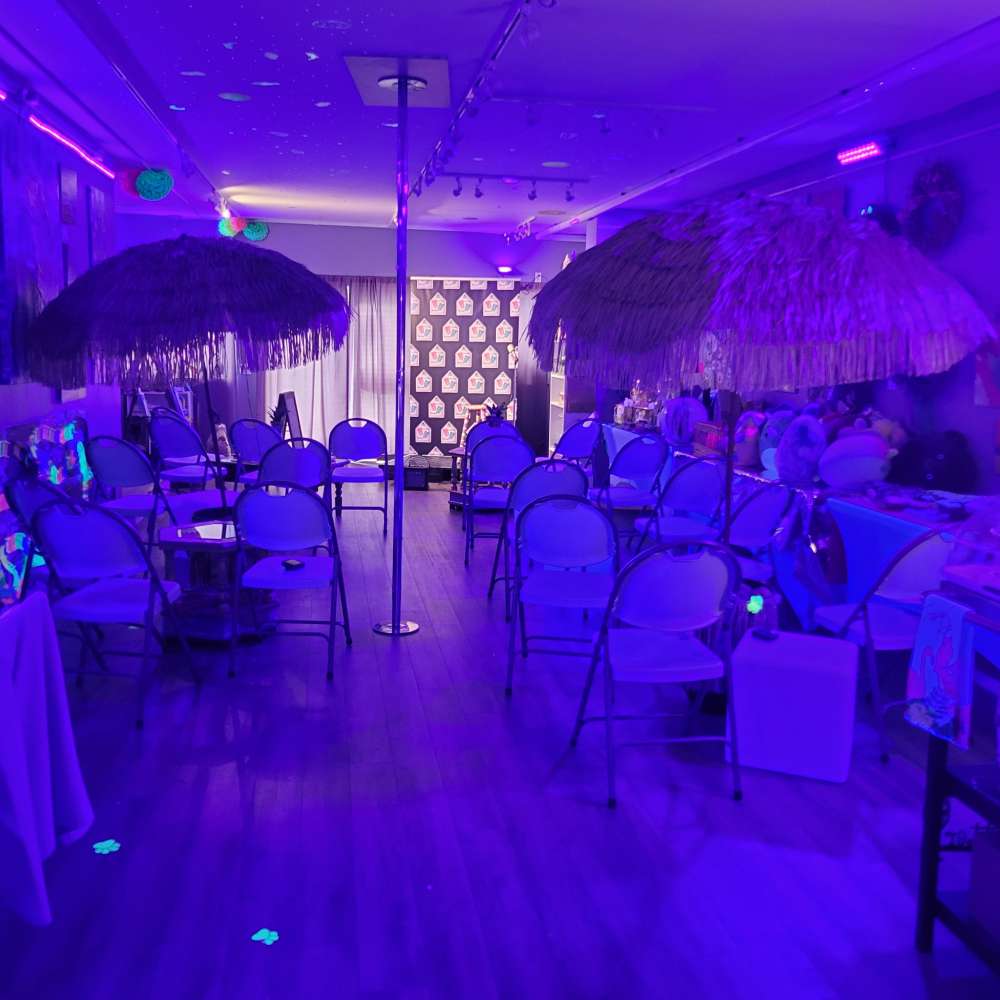 Book your event