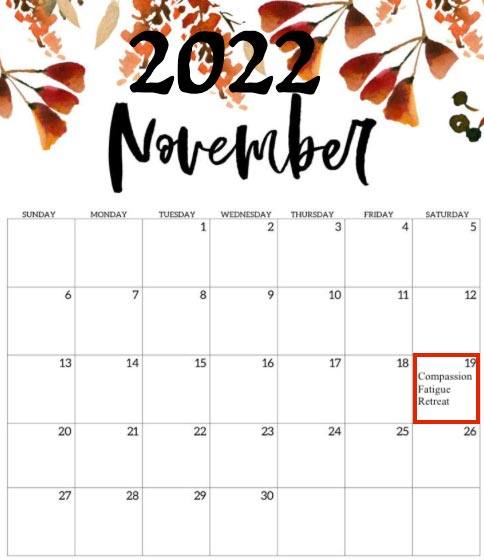 Compassion Fatigue Retreat
Join us November 19th 2022 at the Portside ART Institute for a Certification in Compassion Fatigue Training for Health Care, Mental Health, and Caring Professionals.
Topics include: self care strategies, ethics of self care, mindfulness based stress reduction, EMDR, art therapy, chair yoga for easy movement, mindful eating.
$150.00 TAX INCLUDED
Pre-Register today!