The Comedy House
The Comedy House was founded in 2020 and is located at 187.5 Main St. Port Stanley, Ontario. The Comedy House is a part of the Portside Art and Relational Therapy Institute and The Counselling House bringing services to Elgin, Middlesex and Oxford counties in South Western Ontario.
The Comedy House offers a boutique unique and sensory venue that is up close and personal to tickle the senses.
The Comedy House was created by Emerald Hill who hosts and performs stand-up comedy in support of mental health services and programs.
Emerald has trained in art, acting, comedy, event planning and psychotherapy. Emerald trained in art at Arts Umbrella, Grenville Island, Vancouver, B.C., acting at the School of Performing Arts in New York city, USA, comedy at Humber College and Salford University, obtaining her Bachelors of Arts in Comedy Performance and writing. Emerald is currently attaining her Masters in Arts and Counselling Psychology through Yorkville University. Emerald is bringing together the expressive arts and therapy in her work as a comedian.
Emerald has performed at many comedy venues in Toronto, the Edinburgh Fringe Festival, and continues to perform at shows located in Port Stanley, London and St. Thomas Ontario, and more.
The Comedy House offers weekly and monthly opportunities such as Open Mic nights, booked shows which highlights talent from across Ontario as well as continuing education, coaching and child and youth programming.
Emerald's programming through The Comedy House and Portside ART Institute brings together the healing abilities of laughter into a tool of recovery for those that struggle in order to give them a powerful voice and help reduce the stigma and discrimination around mental health issues. Bringing a sense of humor, humility and humanity to recovery makes all of the difference!
Funds raised from events will be going towards the expressive arts therapy programming and the continuing education and internship programs offered that helps to provide free mental health support for those in need.
Want the Comedy to come to You? Presentations, Workshops, School events, Corporate events, Team Building, Opportunities are available at your location. Please contact us for further information.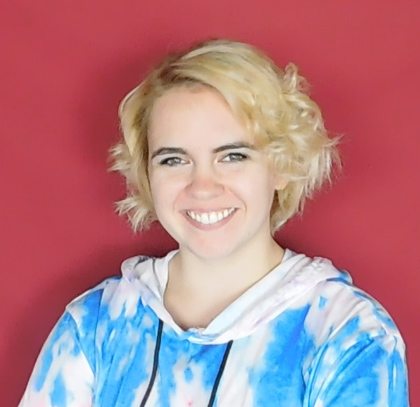 Stand Up Comedy For Beginners
Get laughing this summer with stand up comedy! The Comedy House in Port Stanley at The Portside ART Institute offers stand up comedy workshops for beginners, youth, and adults with your tutor and host Emerald Hill. Work on a five minute set and perform in front of a supportive audience for comedy night!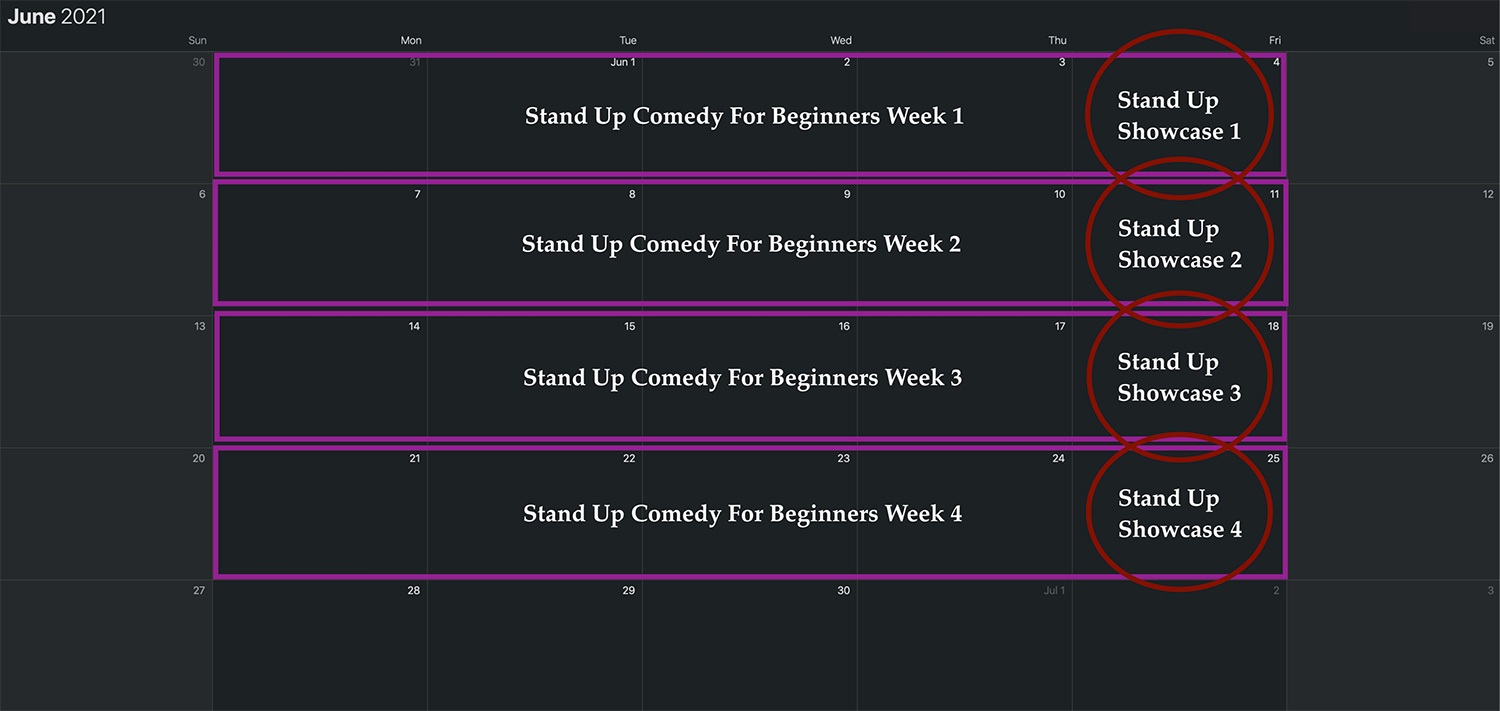 Pick Your Week
As shown on the calendar provided, pick the week you would like to workshop your 5 minute set to be performed at the end of the week!
Each workshop session is 45 minutes long, you can have as many or as little sessions as you would like, but a minimum of 2 is recommended. The 45 minute sessions are offered between 1pm and 7pm.
The Program is designed to work with your schedule.
How it works:
Pick the week you would like to work on your 5 minute stand up set.
Decide how many sessions you would like.
Send the dates and times you would like to meet with your instructor, (this can be in person provided COVID rules allow, or on Skype).
Perform your set that Friday to family or friends! (Your social bubble)
Example: I would like to develop a five minute stand up set. I decided that the week of June 7th-11th works best for me. I work from 9-5, so I would like one session (which is 45 minutes) at 6pm on Monday, Wednesday, and Thursday.